Have you ever struggled to explain a new game to a group of friends? Or have you ever been totally lost listening to someone else explain tabletop rules to you?
It is extremely tough to teach new games to a group. Every game, group, and individual is different, so there is no one-size-fits-all approach. And I'm no expert either – I've had some spectacular teaching failures myself!
But by seeing (and making) a lot of mistakes, I have begun to notice some techniques that appear to help along the process. I hope that you will find them useful!

Goals
When you are explaining rules, there are two basic goals you are trying to achieve:
1. Get started as quickly as possible.
People just wanna play! It's boring and frustrating to listen to rules being read. But on the other hand, it's also frustrating to play a game and not understand what you're doing. Which is why I say as quickly as possible, because the right approach is a delicate balance.
2. Give the game its best shot at a good first impression.
Unfortunately, it's unlikely for a tabletop game to be at its best on the first go. Some players just won't like this game – no matter what! Maybe it's just not a great fit for them.
But the good news is that if you teach the rules effectively, you will increase the players' chances of a good first time experience. And that is all you can really do! Don't set yourself up for disappointment by expecting everyone to fall in love on the first go.
Tips for Effective Teaching
Assuming the game you've picked is a reasonable fit for the majority of your group (that's a whole other topic…) here are some tips and techniques that have worked for me.
1) Learn the rules ahead of time.
I understand that for some tabletop enthusiasts, there is a satisfying feeling of discovery that comes with learning a new board game for the very first time.
But for many players… listening to the rules read out loud is the worst.
Even the best-designed rulesets have to serve multiple masters. They need to be concise, thorough, scannable, and unambiguous all at the same time. Reading rules out loud will often come off dry and doubtful. Why should your teaching adhere to those same constraints?
Instead, if you take the time to study the rules ahead of time (or even better, try it first with a willing gamer friend), you can speak confidently, and you will have the flexibility to customize your explanation in real-time to fit the needs of the players.
Think of yourself as a salesman trying to convince the players that this game is worth playing. You should be iterating on your approach with each successive explanation.
2) Give only the minimum necessary rules. No more or less.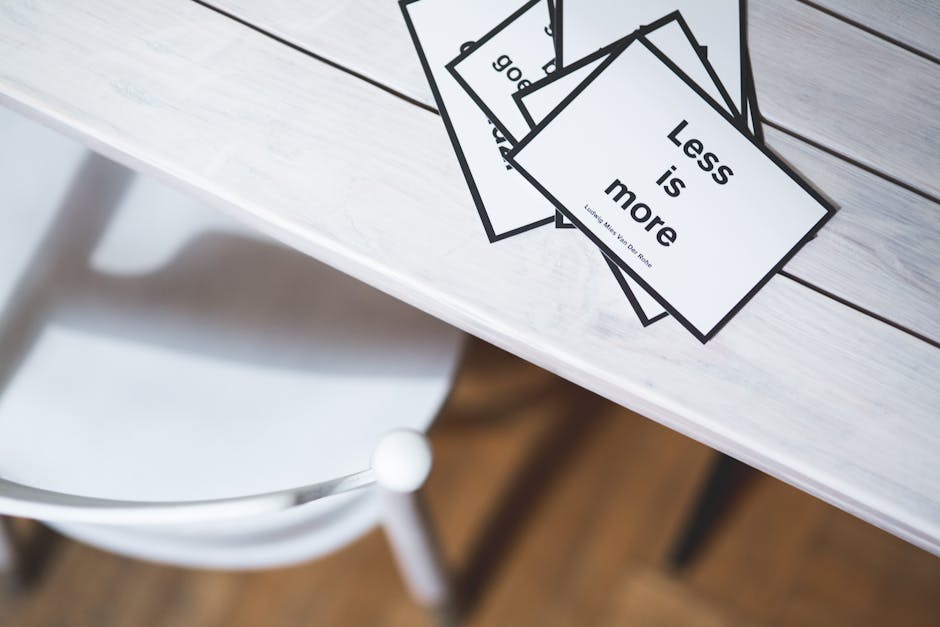 How do we know what is and is not necessary?
Your explanation should focus on:
WHY (goals): What is the object or goals of the game? Usually it's best stated alongside a very-generic summary of action.

Example (Monopoly): "Eliminate the opponents by bankrupting them."
Example (Carcassonne): "Earn the most points by the time the tiles run out."

HOW (actions): What are the core actions I can take on my turn? How do those actions connect back to my goals?

Example (Monopoly): Roll & move, buy properties/buildings, pay rent.
Example (Carcassonne): Place tiles, claim features, score features.

WHAT (objects): What are the core types of objects and resources that I will interact with?

Example (Monopoly): Tokens, Money, Properties, Houses, Hotels.
Example (Carcassonne): Meeples, Roads, Cities, Cloisters, Fields.
Your explanation should avoid (or be wary of):
Rare edge-cases: If it's relatively rare, does not punish the player, and can be easily explained on the fly, then there's no reason to spend precious time on it up front.

Example (Monopoly): If a card sends a player past GO, they can collect $200 (unless it says otherwise).
Example (Carcassonne): If a player draws a tile that cannot be placed, they discard that tile and draw another one.

Overly Specific Details: Whenever you can, let general knowledge inform specific applications. That might mean letting players figure out slight variations of a card type as they are drawn, or discover combo possibilities as they emerge.

Example (Monopoly): The specific instructions on each Chance/Community card can be figured out in real-time.
Example (Carcassonne): The different shapes or iterations of each tile type can be discovered in real-time (or an individual player can reference the "cheat sheet" in the box if they like).

Strategy: Strategies will emerge naturally during play as the rules start to click. Advanced players may choose to help by lightly explaining their actions on their own turns.

Example (Monopoly): Defensive purchases, bidding value, build timing.
Example (Carcassonne): Blocking, stealing.

Highly Complex Mechanics: In some cases, a mechanic is sufficiently advanced that you could gloss over it or leave it out altogether. This can be a great way to simplify the game so players can learn the simpler core mechanics. However, this only works if the game is still playable without that mechanic, and if the experienced players are willing to play the simpler version of the game.

Example (Monopoly): If playing with kids – you might leave out Auctions.
Example (Carcassonne): Claiming and scoring fields.
3) Keep repeating the goal.
It is critical that players understand the goal, above all else. Starting with the goal is obvious. But it can also help to reiterate the goal between other mechanics, to give each mechanic context. Then one more time, at the end of the game, just to hammer it in.
It's a balance, but extra repeats might be worth the slightly increased speaking time.
4) Make use of visual aids by giving examples

Whenever possible, your explanation should be reinforced with visual aids.
For example in a card game, you can explain a card by showing how it might be played from an open example hand. An example setup can give extra context to possible player actions, in a way a verbal explanation cannot.
Tip: Try and get the necessary card types up front. It can break the flow of your explanation to suddenly have to dig through the deck for the specific card you need.
5) Try a "throwaway" round.
For many gamers, things won't click until you start playing.
If it doesn't take too much effort to break down and redo the setup, consider a lightning quick "throwaway" round, where everyone gets to practice going through the motions and seeing the cards in context. For example, I have used a quick throwaway hand to teach people the "drafting" mechanic in a clean way.
"Don't worry about the cards – I'll explain them in a moment. Just pick any card from your hand, and hold it out in front of you on the table, face down. When everyone is holding out their cards, I will say "3-2-1-FLIP" and we will all reveal our choices. Then, you place your card down (you now own it) and pass your entire hand to your LEFT."
Also, be willing to restart a "real" round if things are clicking and some players are regretting their initial moves. For a quick casual game, they'll get another chance in the next game, so regret can just be part of the learning. But if it's still early in a longer game, players might appreciate a fresh start now that they get it!
6) Refer to similar mechanics in other games known by the audience.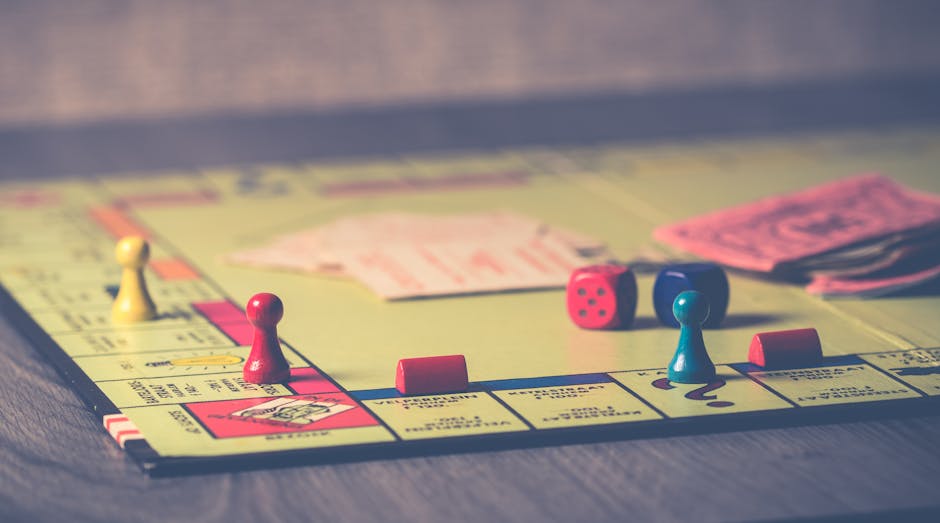 When appropriate, consider referencing a similar mechanic in another game. For example, recently I introduced Sushi Go to players when we had just played 7 wonders earlier that night.
"Sushi Go is like a quick casual version of 7 wonders. Just like 7 wonders, there are 3 rounds of drafting, except instead of buying cards with resources, you're picking sushi for sets…."
But be careful: If at least one person has not played one of the reference games, then this tool may just isolate certain players and confuse the overall explanation. I have seen many teachers gloss over important details because they lean too heavily on references.
7) Respond appropriately to questions
One of the hardest parts of teaching board games is responding to different kinds of confusion in the form of questions.
Maybe it's a new player fixating on a specific detail. Other times it's an experienced player who is wondering why you "left out" or haven't gotten to X. Sometimes it's just totally out of left field.
The first and more important thing is to stay positive, by responding with something like "Great question!". Confusion is expected, and being dismissive of a question will just sour the experience.
After that, the best response is highly situational. There are a few options:
Answer the question: A question can nag at the player's head, distracting them from further rule explanation. So sometimes, it's worth breaking your flow to directly address the confusion.
Delay it: Other times, you feel that the answer is easier understood in a different context. In this case you might say "I'll get to that in a moment" or "I'll cover that when we get there in the game."
Push it on the game: In some cases, the answer is just not relevant for reasons the players don't yet understand. In this case you can try "I know it sounds weird, but I promise it'll make sense once we start playing".
An Imperfect Process
The best teachers and mentors are always flexible. They have a personalized style, but they are comfortable enough to suddenly break their own flow for unique situations, then pick it back up again.
So my final piece of advice is: Do not mistake any of these techniques for silver bullets.
Instead, just give them a try, see what works, and adjust your approach as needed. See if you can get really good at explaining your favorite games. Try explaining new games to your parents, or to little kids. Try and see if you can take on a new game every game night!
And if you learn anything useful, please let me know!